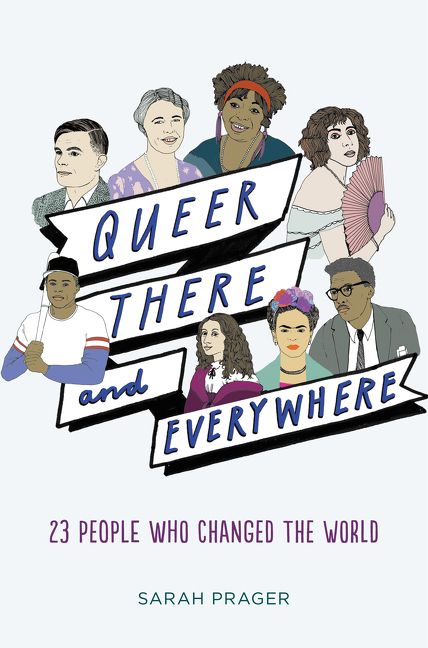 Title:  Queer There and Everywhere
Author: Sarah Prager
Genre: nonfiction, LGBTQ
Synopsis: (from Goodreads) World history has been made by countless lesbian, gay, bisexual, transgender, and queer individuals—and you've never heard of many of them. Queer author and activist Sarah Prager delves deep into the lives of 23 people who fought, created, and loved on their own terms. From high-profile figures like Abraham Lincoln and Eleanor Roosevelt to the trailblazing gender-ambiguous Queen of Sweden and a bisexual blues singer who didn't make it into your history books, these astonishing true stories uncover a rich queer heritage that encompasses every culture, in every era.
Review: As advertised, this is the first of its kind in terms of a nonfiction book for YA readers in the LGBTQ community. This was a fun and easy read that could be informative AND a jump starter for an independent research project. If you're interested in the hidden history, this is the book for you. From famous people we've all heard of like Abraham Lincoln to ancient people like Elagabalus, you'll learn more about how queer people have lived and thrived through the ages.